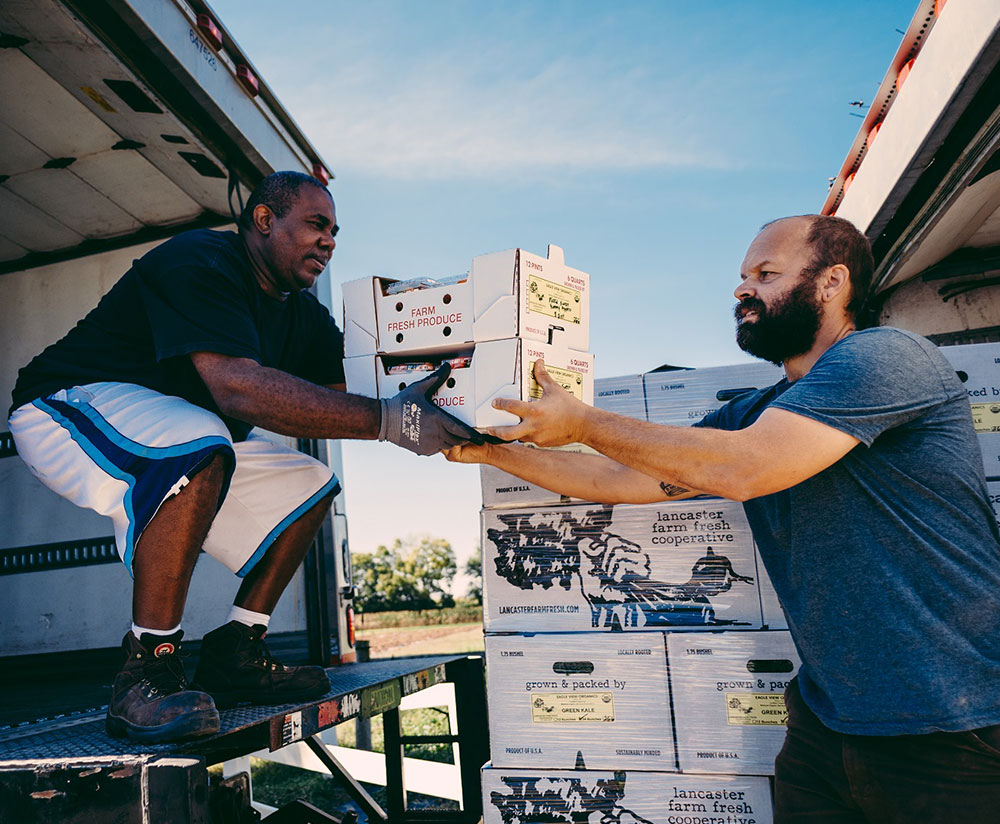 Currently, Lancaster Farm Fresh Co-Op (LFFC) serves wholesale customers across the Northeastern, Mid-Atlantic, and Southeastern U.S.
Every week, we deliver certified organic produce, pastured-raised animal products, and other exceptional goods from partner vendors to hundreds of organizations: co-ops, educational institutions, hospitals, restaurants, retail establishments, and many more.
Ordering from our wholesale department ensures that your customers will enjoy the best products from our region. We achieve this through our unique harvest-to-order model and industry-leading logistics processes.
For more information or to begin receiving our pricelist, please contact us at orders@lancasterfarmfresh.com.