Fall CSA Shares On Sale Wednesday, August 17th!
Fall CSA is 8 weeks
October 31 – December 23, 2022
Fall CSA shares are delivered weekly to community pickup sites throughout the mid-Atlantic region. Pricing is prorated each week. Please visit the Fall 2022 Pickup Locations to find your nearest CSA pickup location. Pickup days and times are dependent on your pickup location. Have questions about CSA? Check out our FAQ's or contact CSA Customer Service.
Please note that more sites will be added through Oct. 18th. If you wish to change your site, please contact CSA.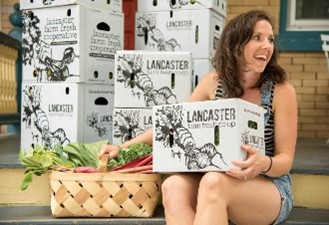 site host volunteers needed
Site Host Volunteers play a vital role in making healthy, organic food available to their communities by generously offering space for weekly CSA deliveries.
Pickup sites can be private residences, corporate offices, community centers, and elsewhere.
CSA site host volunteers receive a free medium veg share and fruit share this fall, as well as 5% off other items!