Description
Take your health in your own hands, aid in your well–being and healing throughout seasons with an Herbal Medicine share! The items you receive will expand your medicine cabinet for common use but also prepare you in a preventative way for seasonal ailments. Included with each package is information on the products to familiarize you with the herbs and their application.
Your package includes a spectrum of 5-6 handcrafted products made in small batches, ensuring you get the freshest and highest quality products available. A sample of things you will receive includes: digestive bitters, detoxifying tonics, healing salves, hydrosols, mineral salt soaks, herbal sun screen, bug spray, herbal first aid, elixirs, soothing balms, oil infusions, immune boosting and emotional support tinctures, dental care, cold and cough syrups, and over 7 loose leaf teas made from our farm-grown herbs.
Some feedback from our CSM members: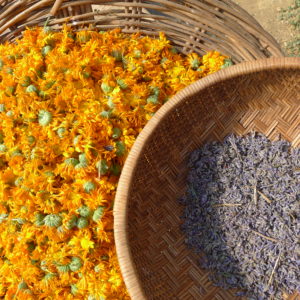 "I am so happy I signed up for this share and so ecstatic with the products you have provided. I am grateful for how good I feel when I consume and use various items you have crafted, but I am also so grateful for how much I have learned from you all. I am very, very appreciative. You are doing beautiful work that is healthy, educational, delicious, and valued for those you serve! THANK YOU!!! THANK YOU!!!"  –  Jackie
"I have to tell you that I ABSOLUTELY LOVED the CSM delivery! The stinging nettle and mint tea recipe was amazing.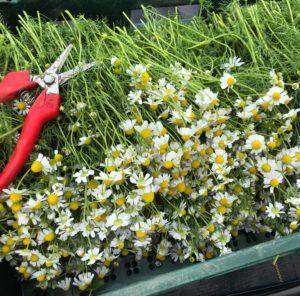 The tonic was, for one…in an adorable bottle, and two, is a wonderful way to cleanse and nourish my body naturally! I'm totally in love with the CSM."  –  Dawn
"My family of five has presented multiple reasons to use nearly everything we received, and we quite looked forward to seeing what was going to be in the bag. I will continue with that as well!"  –  Anna
You may receive items like:
| | | | |
| --- | --- | --- | --- |
| Spring (May) |  Summer (July) | Fall (October) |  Winter (December) |
| Nourishmint Tea | Destress Elixir | Mountain Mint Tea |  Chaga Chai Tea |
| Healing Salve | Calendula Oil | Fire Cider |  Winter Bitters |
| Digestive Bitters | Bugs Off Spray | Lemon Verbena Hydrosol | Elderberry Syrup |
| Clary Sage Hydrosol | Lemon Balm Glycerite | Lip Balm | Echinacea Glycerite |
| Lilac Flower Essence | Strong Heart Tea | Throat Soother Spray | Spruce Hydrosol |
| Roots and Shoots Tonic | Ache Away Balm | Immune Support Formula | |