ORGANIC PRODUCE AND LOCAL FOOD
DELIVERED TO YOUR DOOR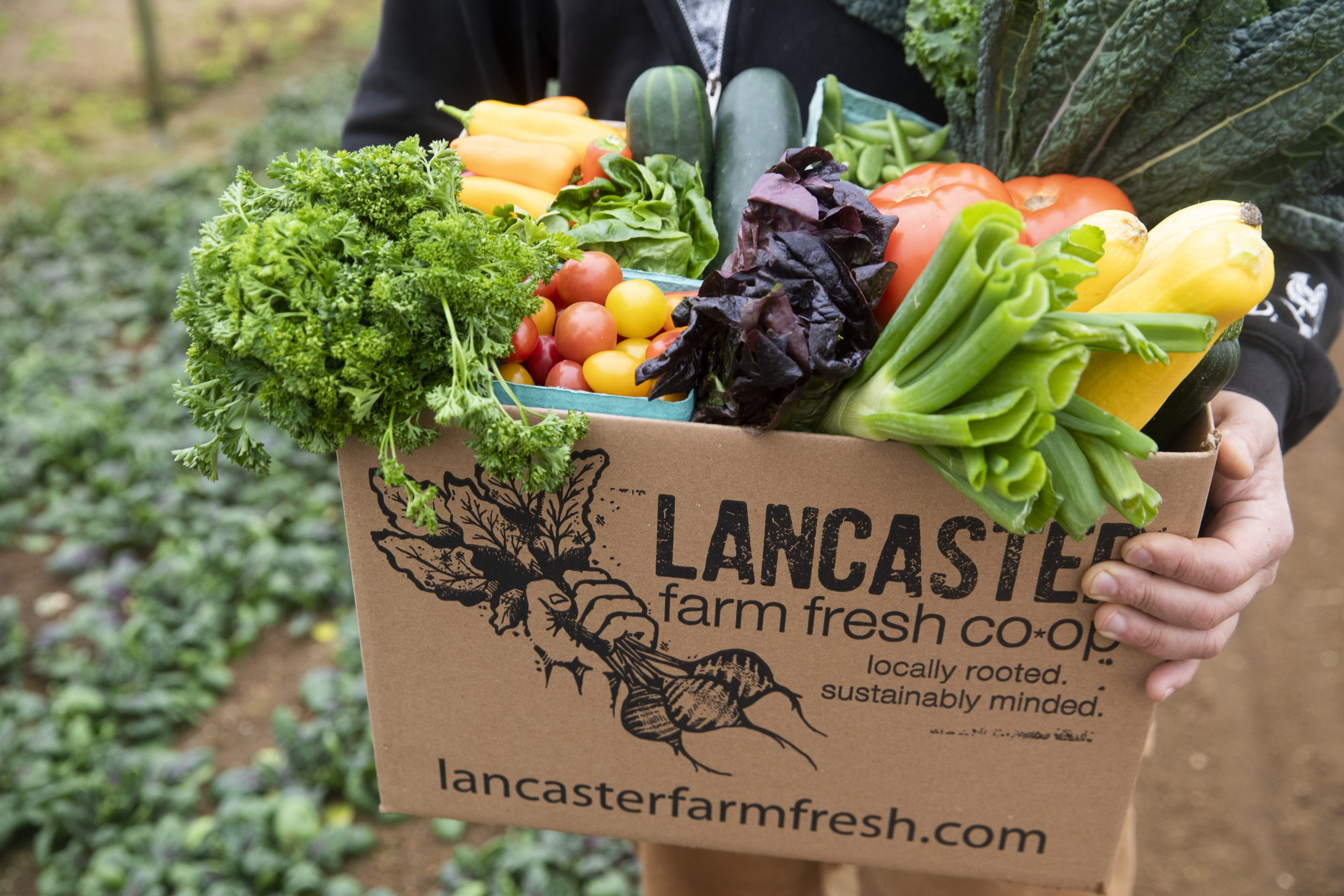 The freshest Organic produce, delivered.
Choose from two sizes, each providing a great variety of Organic produce that's in season. Your box is automatically sent each week, and you can pause your subscription or cancel at any time. Plus, delivery is free!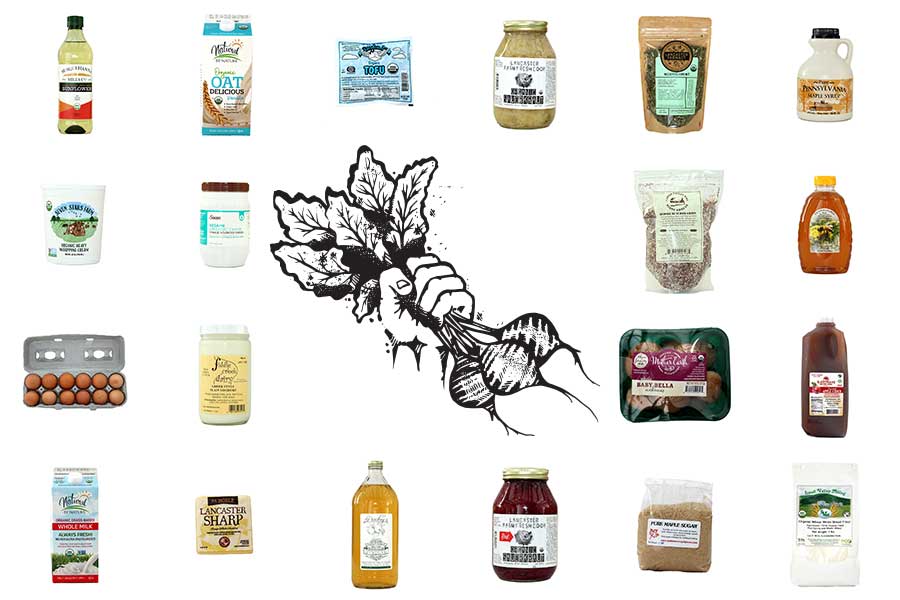 Like visiting the farmer's market.
Once you've selected your produce box, shop our growing selection of local and regional foods. Add products from a wide array of hand selected goods each week. Shopping local from trusted producers has never been so easy! 
Our Home Delivery Produce Boxes are a great way to eat locally and eat seasonally. Each week, you will receive your curated box, filled with what's being harvested that week. Our focus is on supporting small scale farms and reducing the miles between field and family, while delivering the freshest produce possible.
Our "Farmer's choice" variety delivers what is ripe and ready to eat, and is harvested to order; so there is no waste. And a taste that can't be beat.
Here's a list of what you can expect:
May:
green romaine, green leaf lettuce, bunched spinach, scallions, green butterhead lettuce, red romaine, green kale, lacinato kale, red kale, chards – rainbow, green, red, collards, bok choy, bunched beets, fennel, bunched baby turnips, bunched radishes
June:
green romaine, green leaf lettuce, green kale, bok choy, bunched beets-varieties, green/red bunch mustard greens, radishes, fennel, rhubarb, collards, bunched carrots-varieties, red kale, lacinato kale, cauliflower, broccoli
July:
eggplant, green zucchini, yellow squash, cucumbers-slicing and pickling, cantaloupe, green beans, peppers-sweet and hot, green kale, green/red cabbage
August:
eggplant, green zucchini, yellow squash, cucumbers-slicing and pickling, green beans, tomatoes-slicer, roma, cherry, heirloom, watermelon-varieties, peppers-sweet and hot, sweet corn, yellow beans, onions, potatoes
September:
peppers-sweet and hot, potatoes, bok choy, green kale, bunched beets, lettuces-mixed varieties, butternut squash, winter squash-varieties, cauliflower, broccoli, bunched spinach, kales-varieties, chards-varieties, onions, tomatoes-slicer, roma, cherry, heirloom
October:
butternut squash, winter squash-varieties, green/red cabbage, loose beets, sweet potatoes, potatoes-varieties, broccoli, green kale, loose beets, bok choy, kohlrabi, loose radishes, leeks, onions, bunched mustard, bunched chard, bunched specialty-arugula, mizuna
November & December:
broccoli, brussel sprouts, bok choy, potatoes, cabbage, many kinds of winter squash, kale, chard, mushrooms, carrots, parsnips, spinach, arugula, tatsoi (a leafy green), microgreens, garlic, celery, celeriac, collard greens, mustard greens, beets, cauliflower, fennel, sweet potatoes, broccoli raab, radicchio, endive, leeks, radishes, rutabagas, shallots, onions, scallions, turnips
January – April:
beets, turnips, radishes, potatoes, sweet potatoes, young greens (baby box choy, baby spinach, young arugula, and more), mixed greens (mesclun mix, mixed asian greens, mixed specialty, and more), kohlrabi, mushrooms, carrots, onions, garlic, kale, cabbage, jerusalem artichokes, popcorn, hot house tomatoes, romaine; this list is not exhaustive. We also include organic vegetables from regional partner farms in the southeastern United States)